Tanya,  from Dans le Townhouse (er, Lakehouse) invited me to participate in a tour through blogs.  Tanya has guest posted here before, sharing 5 things she loved about her townhouse.  Since then, she has moved across the country to a lake house and continues to change the world with paint.  Just look at the before and after of her kitchen!
I had a really busy summer with volunteer work and I haven't been working on many DIY or house projects lately, so my posting has been light, but I still have a list of ideas and things to try that I plan to get to soon.    Let's get started with the tour questions!
1.What am I working on?
So,  I need to buy a stove.  We remodeled our kitchen in 2012 but kept the existing flat surface, ceramic stovetop at the time.   This summer, the ceramic on the largest burner cracked.  Quite a bummer.
I first set about researching gas stovetops and running a gas line and induction stove tops.  I even went to the Wolf store and tested both types out with a little contest that I plan to post about.  After research, I've decided on a stovetop and now just need to execute.  I need to bite the bullet and order and install it.   So basically, appliance replacement is what I'm working on now home wise.  And lighting.  I've finally decided to pull the trigger on recessed lighting too.
2. How does my work differ from those in my genre?
I notice that many people  like neutrals in their home.   I like color and I like individuality expressed in your home.  And I don't get hung up on following rules, I say go with what you like!   However, I am sure many, many other people could say the same thing.   With this question, I am reminded of the quote:  you are unique, just like everyone else.
3.Why do I write/create what I do?
I like making things and being creative and I enjoy home decor and design.   I love sharing things.  Offline, I share things with anyone who will listen (like the summer I discovered fresh lemon actually works as an effective deodorant).  So, if I get inspired and think other people may be inspired too, I will share what I've done.
4.How does your writing creative process work? 
I'm a little obsessive so thoughts are constantly churning in my head but sometimes I do nothing about them until inspiration hits.  I am just inspired when I'm inspired and I act on it.  Other times, I have an idea and just no inspiration to act so I don't do anything.  It's okay.   Also, food.  And wine.  Good food and wine always seem to help inspire.
Now,  I am handing the baton over to Nicole at Designs By Nicolina.   Nicole makes super cute prints and invitations and two years ago designed the wedding programs for both my brother and sister's weddings.   Check out her Etsy shop!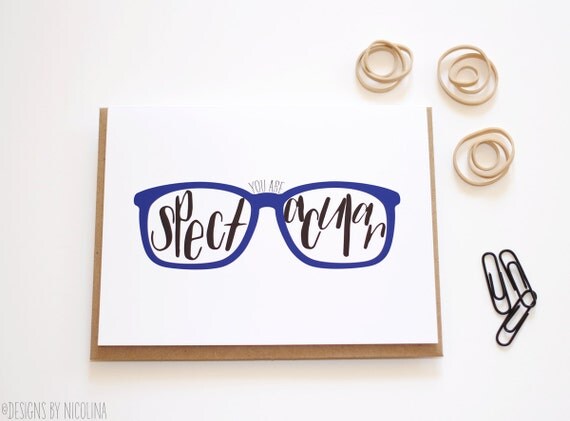 Have a great week!
-J
I finally made paella recently and it turned out wonderfully.  What is paella?  It's a rice dish from Spain.  Valencia, Spain to be specific.  Paella reminds me of jambalaya and gumbo, even though the textures are different, because all three of them seem to have their origins stem from the idea of  "throwing in whatever you've got".
I ended up combining ideas from several recipes with the basis of my final recipe for mixed paella (a combination of meat & seafood) being taken from Tyler Florence's Ultimate Paella recipe.
Tyler's recipe just calls for "Spanish rice". Since the rice is the star of the dish, I researched what kind of rice to use. Rice grown in the Valencia region of Spain is short grained and highly absorbent.  This is the kind you'll want to use for paella.   The types to look for are bomba or calasparra. If you can't find those, you can also try arborio, which is an Italian short grained rice usually used to make risotto,  or calrose.   Calrose is what I used, and it absorbs less liquid than the Spanish varieties but the texture still turned out great.  If using brown rice, remember that brown rice takes about twice as long to cook.
Here's the list of ingredients and what to do:
1/4 cup olive oil
1 tablespoon paprika
1 tsp dried oregano
1 tsp red pepper flakes
1/2 pound chorizo sausage
3/4 pound chicken breast tenders cut into bite sized pices
1 medium onion, chopped
4 cloves garlic, minced and divided
4 cups short grain rice
6 cups broth (Use either seafood stock, water, or chicken broth)
1 four oz jar roasted pimentos in juice
1 pinch saffron threads (infused in hot water)
1 pound large uncooked shrimp peeled and de-veined
1/2 cup frozen sweet peas
2 lobster tails
1 bunch of flat leaf parsley, chopped
1 can of petite diced tomatoes
salt & fresh pepper
Combine paprika, oregano, and salt & pepper to taste in bowl. Rub the spice mix over the chicken and marinate chicken for 1 hour in the refrigerator.
Heat oil in a paella pan (or shallow, wide skillet) over medium-high heat. Cook the chorizo until browned, remove and reserve. Add chicken to the pan and brown on all sides.  Remove from pan and reserve.
In the same pan, make a sofrito by sauteing the onions, garlic, and parsley. Cook for 2 or 3 minutes on a medium heat. Then, add tomatoes and red pepper flakes and cook until the mixture caramelizes.  Fold in the rice and stir-fry to coat the grains. Pour in broth and simmer for 10 minutes, gently moving the pan around so the rice cooks evenly and absorbs the liquid. Do not stir.  Add chicken, chorizo, and saffron. Add the shrimp, tucking them into the rice. The shrimp will take about 8 minutes to cook. Give the paella a good shake and let it simmer uncovered, without stirring, for about 10 minutes.  Add the lobster tails and continue cooking for 5 more minutes.
When the paella is cooked and the rice looks fluffy and moist, turn the heat up for 40 seconds until you can smell the rice toast at the bottom.  This is called soccarat and this 'burned bottom' is actually desired!
Remove from heat and rest for 5 minutes. Add peas to the top of the paella.  Garnish with fresh parsley and lemon wedges.
This a great meal to put in the middle of the table and eat family style with a little white wine and a salad on the side.
Let me know how yours turns out!
-J